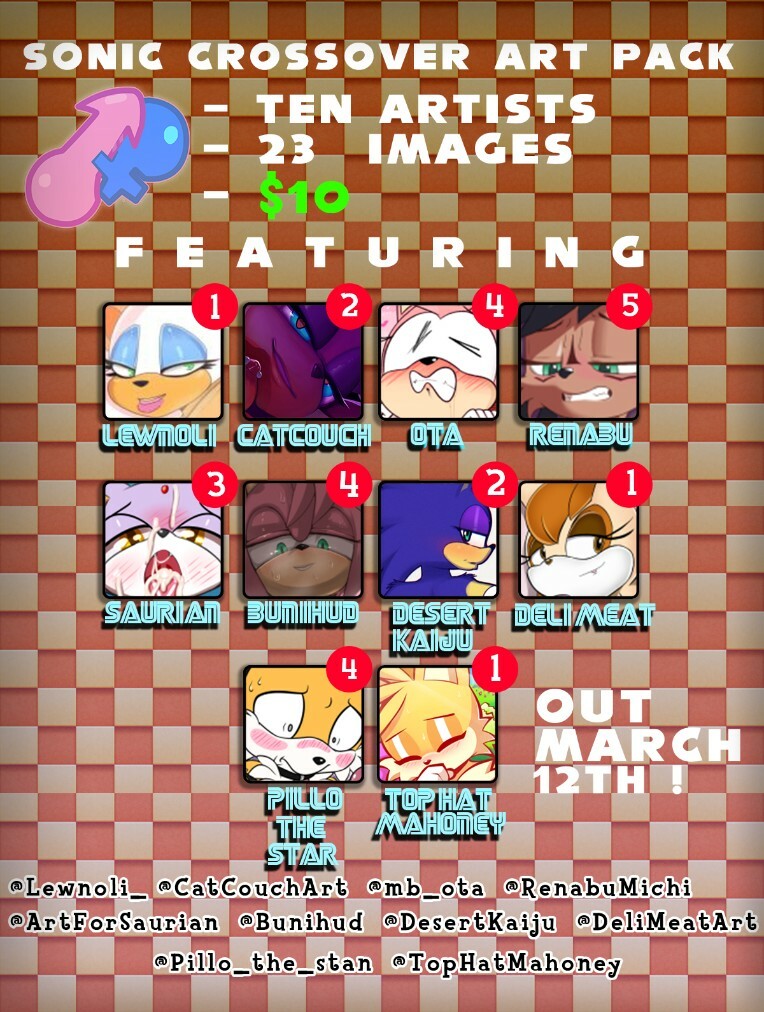 @lewnoli put together a futanari/trap themed sonic the hedgehog nsfw art pack, and I'm in it!
Includes your favorite sonic girls and boys (Amy Rose, Blaze The Cat, Rouge The Bat, Vanilla and Cream The Rabbit, Tangle The Lemur, Sally Acorn, Wave The Swallow, Tails The Fox, and more!)
Featuring art from these talented artists:
Lewnoli, PilloTheStar, Bunihud, RenabuMichi, mb_ota, TopHatMahoney, Saurian, DeliMeat, CatCouch, and DesertKaiju!
$10 for 20+ images!
Buy here: